Hamka Hamzah Creation When Prohibited Bela PSM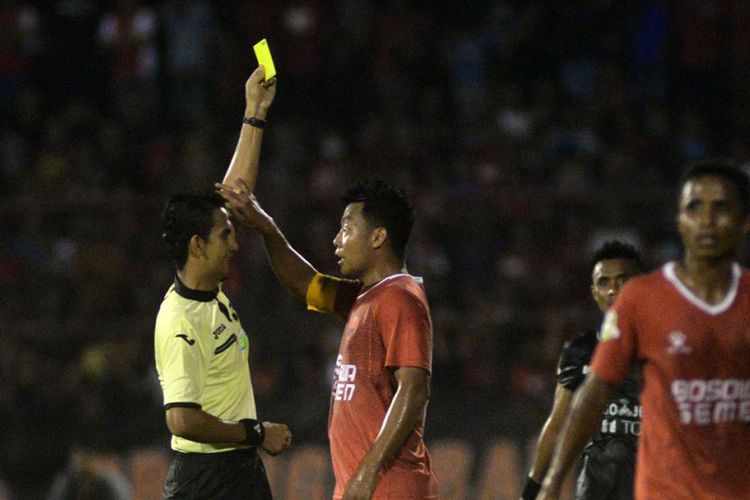 Hamka Hamzah Creation When Prohibited Bela PSM
Although unable to perform because of the ban, Hamka Hamzah remained present at Andi Mattalatta Stadium, Makassar, to support his favorite team, PSM Makassar, in a League 1 match against Barito Putera on Tuesday (18/07/2017).
Hamka lends support to his colleagues' struggles by becoming a conductor in the midst of supporters.
While undergoing his "new profession", Hamka invites fans to sing by using a loudspeaker, fueling the spirit of the audience.
Not only using a brave, Hamka also several times drum beat to arouse the team's play.
33-year-old defender's action received a positive appreciation.
Hamka himself is serving a two-match ban and fines of Rp 75 million.
Both sentences were dropped Disciplinary Commission PSSI for committing a foul and provoking against Bobotoh after the game against Persib Bandung, some time ago.
The punishment was accepted by Hamka.
Action Hamka as the conductor unfortunately did not lead to victory for the team nicknamed Juku Eja.
Had lead first through goals Ferdinand Sinaga, PSM had to play a draw after David Laly scored in the 72nd minute.