15th Annual SONIC BLOOM Announces 2022 Festival & Music Artists!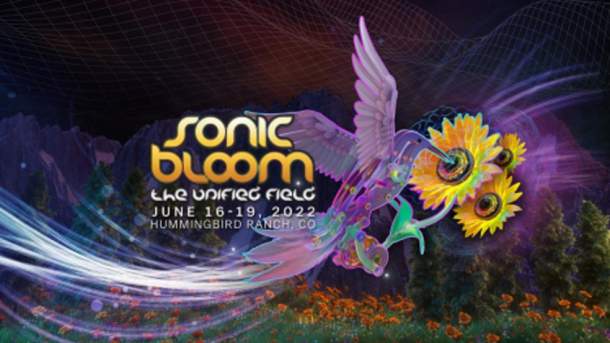 SONIC FLOWERThe musical programming echoes the various avant-garde artists and the unified atmosphere that emerges from the various workshops, performances and immersive experiences of the festival. The festival has curated a stellar array of bands and producers who make music that begs you to dance, both as a cathartic release and a healing experience. Whether you're dazzled by fire dancers, sweating it out in a yoga class, or expanding your mind in a workshop, there's something for everyone at SONIC BLOOM.
Hosted once again at the beautiful Hummingbird Ranch in Colorado's Spanish Peaks Country, festival goers will feel right at home and part of the family the moment they enter the festival grounds. The ranch is a beautiful, sprawling property nestled between mountains and a stream, offering an atmosphere of pure privacy. The possibilities for creativity and self-expression never end within the unified field of SONIC BLOOM…
SONIC BLOOM remains an event for the true individual; a welcoming and creative community encouraging the exploration of human potential, the next wave of art and music, and the possibility of a more beautiful and just world. We come together June 16-19 to celebrate a global community that believes in the power of art, music and innovation to inspire a trustworthy future.
In an effort to keep attendees, staff and performers safe, SONIC BLOOM will be posting its COVID protocol and safety guidelines as we get closer to the festival. We will put in place a protocol accessible to all participants keeping in mind a shared desire to be safe and sound.
Festival tickets are on sale NOW June 16-19, 2022, along with VIP tickets, parking passes, RV passes, RV passes and glamping packages. For more information about SONIC BLOOM, please visit the official website: sonicbloomfestival.com